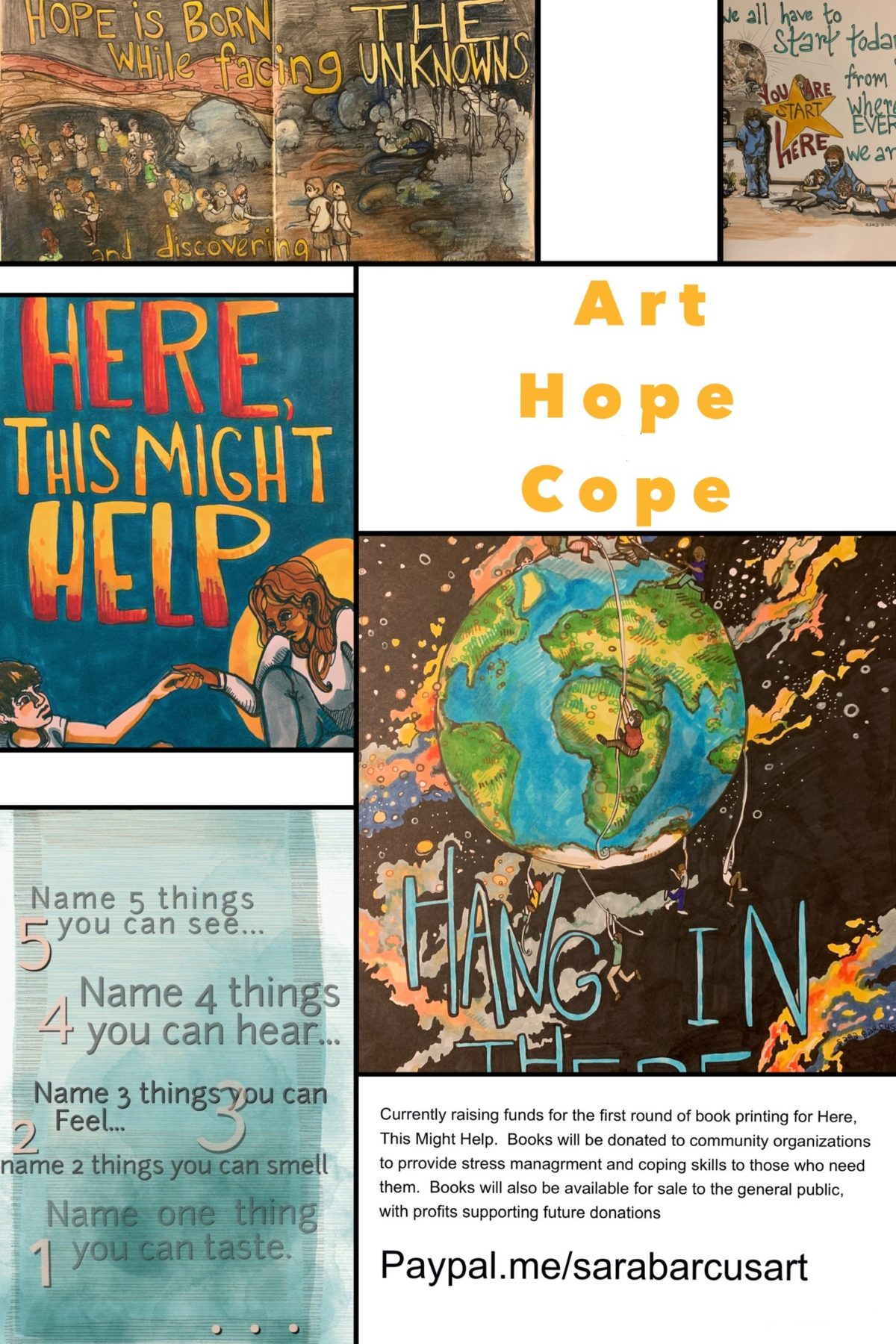 Printing Here, This Might Help books for community organizations in an effort to increase access to evidence-based mental health and stress coping strategies. Many communities have very limited access to these necessary tools and Here, This Might Help strives to provide a basic guidebook for stress management and keeping perspective and motivation during difficult times. These skills are presented in a way that encourages adaptation to one's own perspective and experience.
These tools are not meant to replace professional mental health care, and we have included resources for additional support and signs that one should contact professional support to determine if additional strategies or measures could be of benefit.
We appreciate any support in our endeavor to get good coping skills to all members of our community in need.
Be Excellent to Each Other; Spread the Calm.