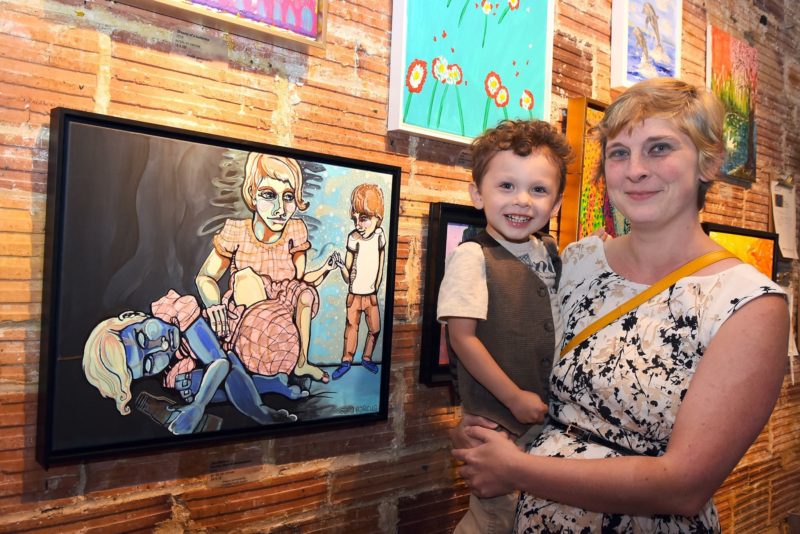 It has now been a couple of weeks since Alpha Home had their fundraiser. It was amazing to be able to attend with my youngest son. He really enjoyed seeing all of the paintings and the hope and happiness that you could see in each piece.
It was a bit surreal to be recognized from the brief interview on our local PBS station. But my son seemed to bask in the attention that we received.
I am very happy that the piece I donated was able to raise a bit of money for the program and I was able to give back just a bit to an organization that really helped to give me a new life.
I am so grateful that I was contacted to participate in this event. Please take the time to check out what Alpha Home does for women day in and day out…
Here is a link to the KLRN program, in case you missed it.
The segment on Alpha Home and Art Therapy is near the end.