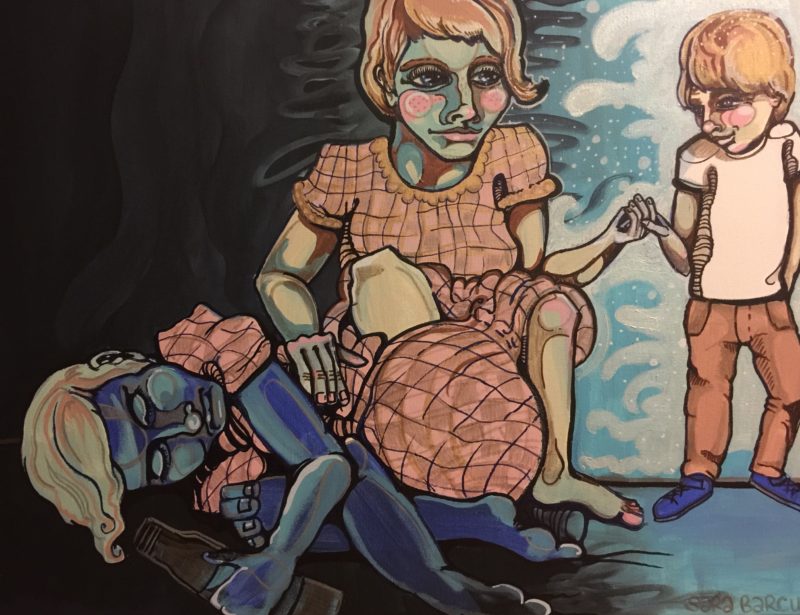 Last week, I was asked to do a piece for Alpha Home's upcoming fundraiser. Alpha Home is an addiction treatment center in San Antonio, TX. I was absolutely honored to be able to contribute to this organization because it is the program that I went through when I got sober over 4 years ago and they continue to do amazing things for women struggling with addiction.
The theme for the art pieces is "Inside Out" and dealt with the feelings and internal struggle of addiction and recovery.  It meant a lot to work on this piece, not only to be able to give back in a small way to a place that helped me so much in my life, but also to be able to re-examine those parts of my life and how it shaped who I am today.
I painted my son, helping me up from where I once was.  Because recovering from alcoholism has given me the chance to be with him (and now my other son) as the mother he deserves.  I conveyed the emotions mainly through the use of color, and honestly, I feel like the piece communicates more of that sentiment than I could articulate with words.